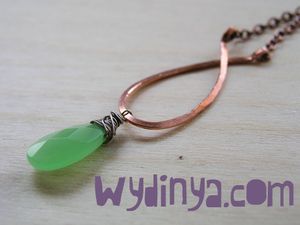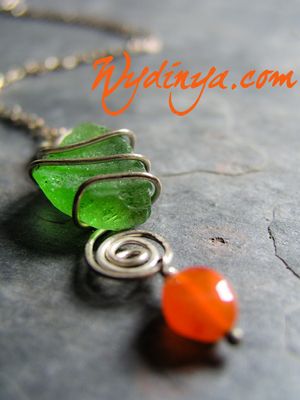 For some reason green is the theme in this post but there are more colour options to be added at
West End garage
, Cape May, NJ. 
This first image reminds me of a fish.  Hand hammered and then shaped out of a thick piece of copper wire.  The green glass briolette was a result of my last trip to New York City.  I just love this colour.
The seaglass piece was found along the coast of Peurto Rico many years ago and it has been securely wrapped with sterling silver wire and an oval shaped carnelian dangle accents this piece perfectly. 
And lastly copper wrapped and twisted,   this glass dagger like pendant hangs from a copper rolo chain.     I love the warmth and healing powers of copper.
Will be posting more of the new collection.  Very excited with the pieces aquired in New York and truly want to share before placing them in Cape May.
Cheers for now.
Wydinya
Sharren Dadswell